Plenary Sessions
ANZCC 2020 Plenary Session 1
26 November 2020 (Thursday)
08:00 - 09:00
Professor Yongsheng Gao
Director of Australian Research Council (ARC) Research Hub for Driving Farming Productivity and Disease Prevention



Director of Institute for Integrated and Intelligent Systems

Griffith University

Brisbane, Australia




Abstract: Visual Perception of Machine for Driving Farming Productivity

Smart farming 4.0 studies new knowledge, technologies and devices for automation in agriculture and aquaculture, early detection of pest and plant disease, automatic species identification, plant phenomics, better water resource management, land environment monitoring, costal environment monitoring, marine life surveillance, etc. In this talk, he will introduce some of their work on automation in agriculture and aquaculture, faster grading and packing, species and cultivar identification, pest and disease recognition at ARC Industrial Transformation Research Hub for Driving Farming Productivity and Disease Prevention and Environmental Informatics@Griffith, including recognition without detection, large image database retrieval (speed vs accuracy), and new advancement of visual classification from species to cultivar.

Bio

Professor Yongsheng Gao is the Director of Australian Research Council (ARC) Research Hub for Driving Farming Productivity and Disease Prevention, and the Director of Institute for Integrated and Intelligent Systems at Griffith University, Australia. He was a member of College of Experts, Australian Research Council. As a Chief Investigator, he has been working on projects in Australia, Singapore, Germany, and China in the areas of smart farming, environmental informatics, biosecurity, face recognition, biometrics, image retrieval, computer vision, pattern recognition, and medical imaging. He was also employed as a consultant by Panasonic Singapore Laboratories Pte Ltd working on the face recognition standard in MPEG-7. His research are reported in the media in Australia and Singapore, including The Australian, The Courier Mail, The Sydney Morning Herald, and The Straits Times (Singapore).
ANZCC2020 Plenary Session 2: 27 November 2020 (Friday)
08:00 - 09:00 How can young researchers get ARC grant funding
Session Host:         Professor Ian Petersen, the Australian National University
Session Panelists: Xinghuo Yu, Distinguished Professor, RMIT University
Professor Qin Li, Griffith University
Professor Yongsheng Gao, Griffith University
Plenary Session Abstract:
This discussion will involve a panel of senior researchers who have been involved in ARC funding decisions such as being members of the ARC College of Experts. The discussion will focus on how young researchers can achieve ARC funding for their research. In particular, the issues to be discussed include a discussion of the various ARC funding schemes and the advantages that each might have for young researchers. The panel will also discuss the strategic issues young researchers need to make when putting together their applications such as what sort of topic should they choose, who else should be on the application and what to ask for in the budget.
Ian R. Petersen
Professor, Research School of Electrical, Energy and Materials Engineering
the Australian National University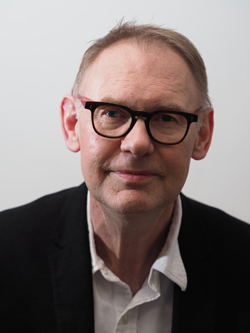 Ian R. Petersen was born in Victoria, Australia. He received a Ph.D in Electrical Engineering in 1984 from the University of  Rochester. From 1983 to 1985 he was a Postdoctoral Fellow at the Australian National University. From 1985 until 2016 he was with UNSW Canberra where he was most recently a Scientia Professor and an Australian Research Council Laureate Fellow in the School of Engineering and Information Technology.  He has previously been ARC Executive Director for Mathematics Information and Communications, Acting Deputy Vice-Chancellor Research for UNSW and an Australian Federation Fellow. From 2017 he has been a Professor at the Australian National University. He was the Interim Director of the Research School of Electrical, Energy and Materials Engineering at the Australian National University from 2018-2019. He has served as an Associate Editor for the IEEE Transactions on Automatic  Control, Systems and Control Letters, Automatica, IEEE Transactions on Control Systems Technology and SIAM Journal on  Control and Optimization. Currently he is an Editor for Automatica. He is a fellow of IFAC, the IEEE and the Australian Academy of Science.  His main research interests are in robust control theory, quantum control theory and stochastic control theory.
Xinghuo Yu,
Distinguished Professor, RMIT University
Associate Deputy Vice-Chancellor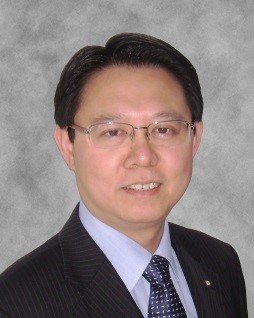 Professor Xinghuo Yu is an Associate Deputy Vice-Chancellor and a Distinguished Professor at RMIT University, Melbourne, Australia.  He was the President of IEEE Industrial Electronics Society for 2018 and 2019. 
Professor Yu has worked extensively with industry. He was on the Board of Governors of the Australian Photonics Cooperative Research Centre (CRC) and the Science Advisory Committee of the Advanced Manufacturing CRC.  He is currently the Deputy Chair and a Non-Executive Director of the Oceania Cyber Security Centre Limited.
Professor Yu's research interests are in control systems, intelligent and complex systems, and future energy systems. He was well recognised for his contributions, including the 2018 MA Sargent Medal of Engineers Australia, the 2018 Australasian AI Distinguished Research Contribution Award of Australian Computer Society, and the 2013 Dr.-Ing. Eugene Mittelmann Achievement Award of IEEE Industrial Electronics Society.  He is a Fellow of IEEE, IEAust, ACS and AICD.
Qin Li
Professor, Griffith University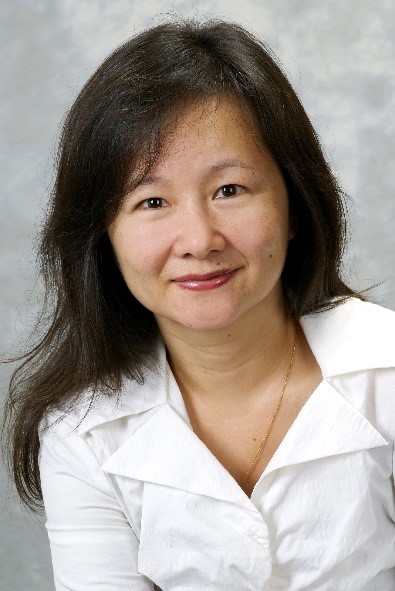 Dr. Qin Li is Professor of Environmental Engineering, undertook PhD in Chemical Engineering at the University of Queensland (2002). She obtained her Bachelor and Master degrees from Zhejiang University, majored in Process Control in Chemical Processing. A chemical engineer and nanotech scientist, Prof. Qin Li conducts research to provide solutions for environmental monitoring, water purification, waste reformation and renewable energy. Prof. Li was a recipient of the Marie Curie International Incoming Fellow from 2006 – 2008 hosted by the Max Planck Institute for Polymer Research, and the finalist of Women in Technology (ICT) in 2015. Prof. Li has edited one book and co-authored 6 book chapters, 100 journal papers and 4 international patents with an h-index of 36. She has delivered 1 Plenary talk, more than 20 Keynotes at reputable international conferences. Prof. Li has secured over $11 M research funding through ARC, governments and industry direct funding.
Yongsheng Gao
Professor, Griffith University

Professor Yongsheng Gao is the Director of Australian Research Council (ARC) Research Hub for Driving Farming Productivity and Disease Prevention, and the Director of Institute for Integrated and Intelligent Systems at Griffith University, Australia. He was a member of College of Experts, Australian Research Council. As a Chief Investigator, he has been working on projects in Australia, Singapore, Germany, and China in the areas of smart farming, environmental informatics, biosecurity, face recognition, biometrics, image retrieval, computer vision, pattern recognition, and medical imaging. He was also employed as a consultant by Panasonic Singapore Laboratories Pte Ltd working on the face recognition standard in MPEG-7. His research are reported in the media in Australia and Singapore, including The Australian, The Courier Mail, The Sydney Morning Herald, and The Straits Times (Singapore)